The Sickos Try To Keep Existing!
Folks, the world sucks and America especially. We tried to find some shit that's still fun.
Hey Sicko fans. It's us, da Sickos.

As you know, we took a break from weekly episode releases last Wednesday and haven't been super consistent with the newsletters either. We hope you forgive us. In our defense, we have been working for a while on an extremely dumb, extremely funny, extremely ambitious secret project, and recently took some major steps that will take it from "fun goof we're tinkering with" to "really, really real thing" very soon.

I think once you all get to hear it you will understand why it took a lot out of us. But enough teasing. Let's get to da jokes.
---
Behind The Scenes

---
Joe's Brain Update & Rapid Reviews
As I have said on Twitter, I recently switched from a SSRI to an SNRI to great effect. Depression is abated, focus comes easier, but with the major downside that video games produce even more good chemicals when your brain works right. A real monkey paw situation. If a doctor tries to put you on Pristiq/Desvenlafaxine you have the right to ask if the pill makes you game.
Here is some shit I have been playing with my New Brain.
Hades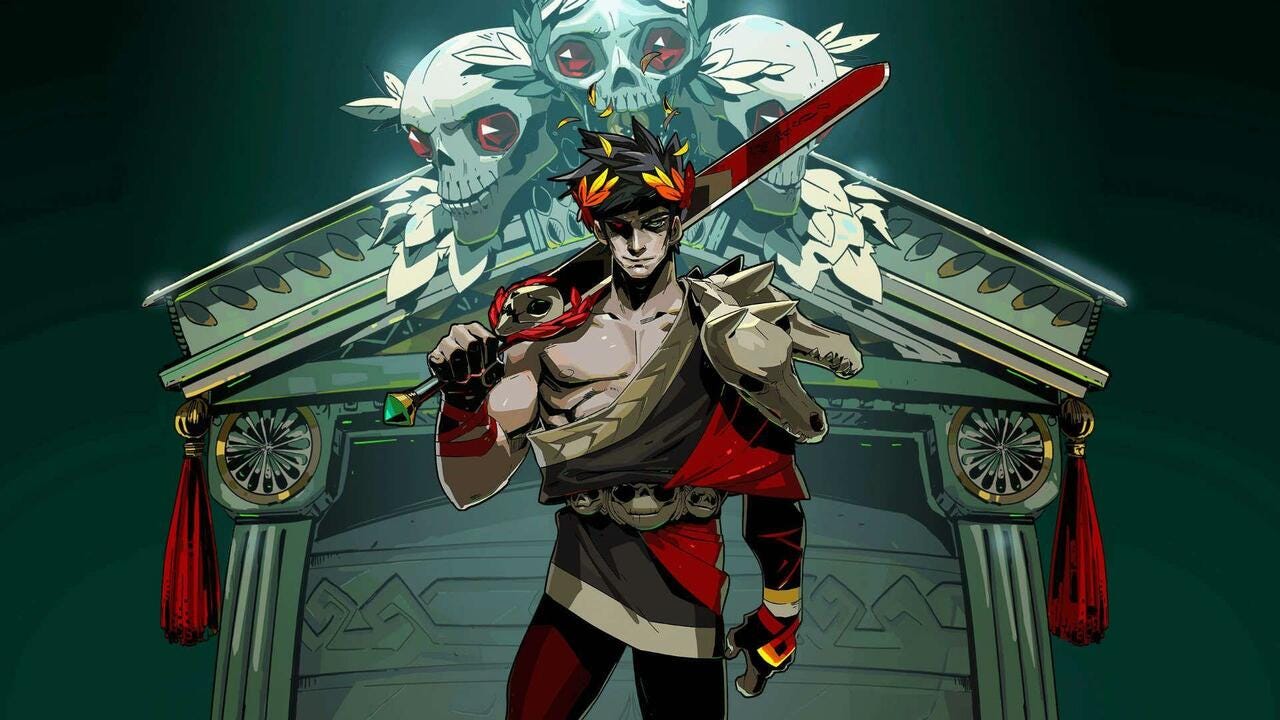 I mentioned Hades in past newsletters but it's out of early access and now on every platform. Tom started playing it on the Switch and whenever he starts a new run he complains like a baby who has never played a game before: "how do I not get hit," 'the guy on the screen is too small," "pressing attack in rapid succession makes my hand tired,'' and so on.
Didn't mention this before but worth saying with the 1.0 release: it's low-key horny. You have a big tiddy goth step mom who gives you powers if you give her gems and the first boss is a harpy who has an ASMR voice. Anytime you have dialogue with her it sounds like she's licking your ear as she explains she hates you and likes hurting you and wants to step on you like a worm.
Hades is incredible but SuperGiant should replace the lusty voice harpy with something more wholesome, like a ball of tumbleweed with glasses.
AtomiCrops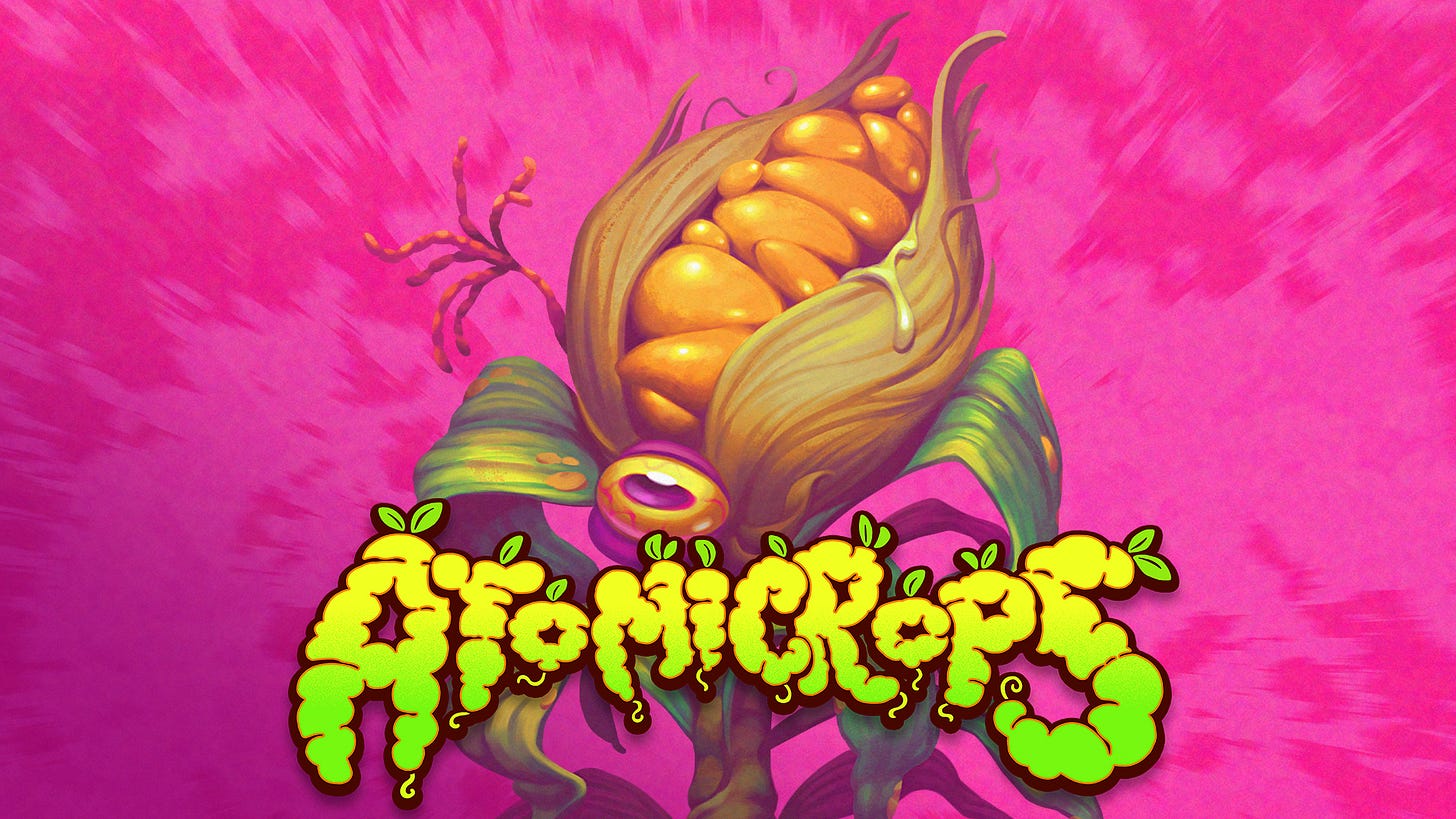 AtomiCrops is a post-apocalyptic Harvest Moon roguelike with Garbage Pail Kids art direction that features a gameplay loop that should not fucking work but it kinda goes. Imagine if a year of Stardew Valley took 30 minutes and you have a gun because at the end of each day irradiated slugs try to eat your broccoli and shit. 
A season consists of three in-game days and ends with a Harvest Moon-style town festival where you get rewards based on how well you fed the town. Depending on your yield, the mayor gives you goodies that will help you fight thru winter.
Insanely dumb to say but I had a game where I had a nutty watering build. My crops shot out lightning when they were watered and I also had a cow with a big bucket of water so as it walked around and splashed water on my field things just fucking died. The game gets bullet helly but not as hard as Enter the Gungeon. The music, made by Joonas Turner, whips. It doesn't have vocals per se but there's lots of fun grunting and spooky mouth noises, especially for the parts where you defend your farm at night.
Glass Masquerade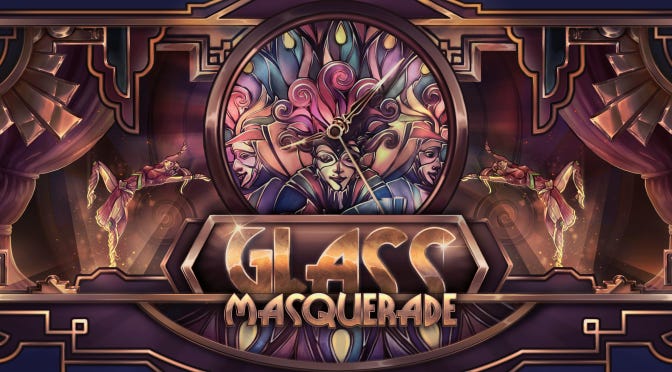 Glass Masquerade is the perfect in-between game where you do jigsaw puzzles of elaborate stained glass clocks from around the world. Unlike a typical jigsaw puzzle, all the pieces are jagged pieces of broken glass which makes you feel Big Brain mode when you line up the contours of some seemingly random chunk of colored glass. The music is chill - very relaxing to put on headphones and listen to wind chimes as you make an Italian clock and unlock the Italy achievement.
---
Tom's Manga Picko
Folks Princess Jellyfish whips sack. I'm two thirds through the manga and it is an effervescent delight that I can't get enough of. If you are OK with the concept of reading a manga in which no one has powers or gets in a fight, you gotta read this shit. If it helps, it *does* have characters surpassing their limits.

The story follows a group of nerd girls who live in a big old boarding house together. Now when I say "nerd girl" I do not mean that these are big time adorkable cuties who get flustered because they talked about MONSTER HUNTER on a DATE! These women are fucking non-functional and are into their weird niches in ways that make them socially incompetent in decidedly non-cutesy ways. They all wear sweatsuits 24/7 and look like shit and are too anxious to get jobs and never go outside and when people talk to them they become frozen in fear and just stand there silently until the people leave. In retrospect they are the pandemic champions. One of them loves the Three Kingdoms and constantly yells about what ancient Chinese figure the current situation reminds her of while doing extremely dramatic hand gestures. Suffice it to say I love them all so much.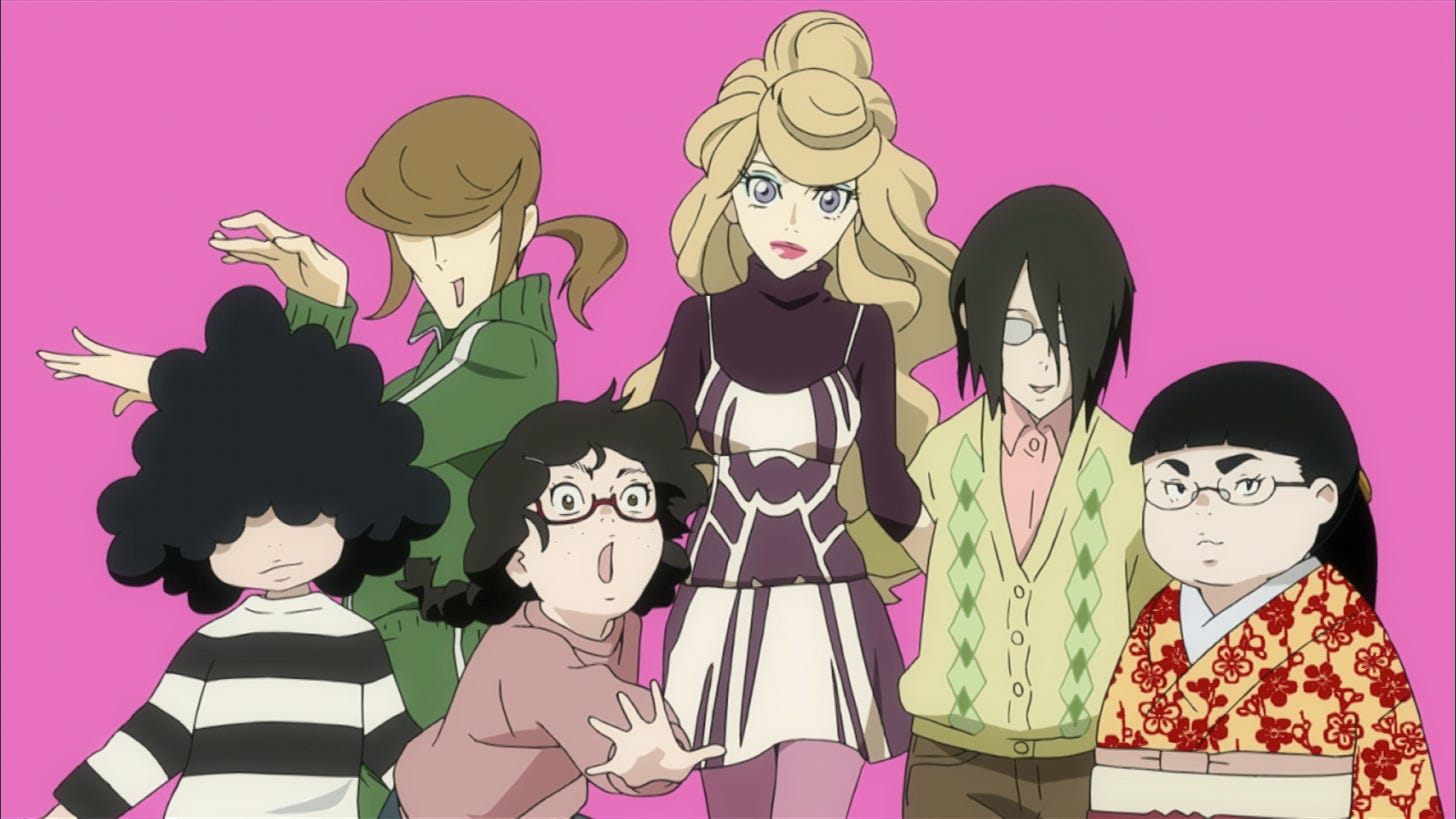 It fuckin owns that this manga does not cute-ify their social anxieties or hyperfixations. It is very clear that these are deeply troubled people whose lives are made exponentially more difficult due to their nerdiness and social dysfunction. And honestly seeing women in manga allowed to be weird gross shut-ins is such a breath of fresh air compared to the non-human objects of leering male gaze they usually are.

The main character is Tsukimi, the jellyfish nerd. Like all of these girls, she lives in this big house rent-free (one of their mothers owns it and is too busy with trying to fuck K-pop stars to notice her daughter and friends living in this big building). Tsukimi's obsession is jellyfish. She has encyclopedic knowledge of them and spends all her time drawing them. One day she meets, by chance, a "stylish"—their term for any woman who doesn't wear pajamas outside. This is Kuranosuke, who is insanely wealthy and stubborn and decides that reforming Tsukimi is going to be his next big project. NOTE: I say "his" because Kuranosuke keeps on referring to himself as "a man who just likes dressing up in women's clothes, and I always have, but I'm still a man, you know, a straight man, and I'm normal, and don't think I'm not, it's just a style thing that I love doing, and do every day." Sure, pal.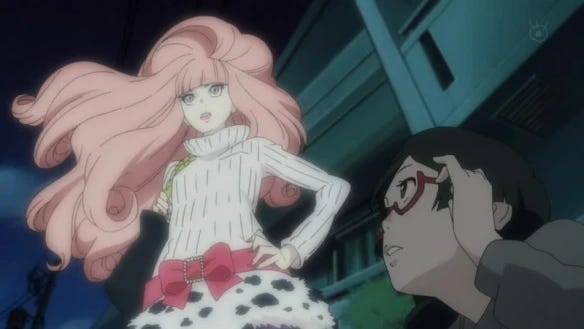 Anyway Kuranosuke forces himself into the group much to their chagrin. Eventually he hits on the idea that they should make couture dresses based on Tsukimi's jellyfish designs, a project he's becoming more and more attached to as he falls for Tsukimi, who to be fair, is extremely likable despite not being able to talk to strangers and having such low self-esteem that she will literally not believe it when good things happen to her and just ignore them and feel worse than before. In that way she is very relatable.

This series whips ass. I can't get across in this short a space how fucking funny it is. I laugh out loud regularly reading this shit. It also shows a really brutal picture of the fashion industry—eventually they do make jellyfish-inspired dresses that are a hit at their debut, and they think their brand is on the fast track to success, only for a couple of chapters later to have a character who works in textiles inform them that mathematically it is impossible for any independent clothing brand to make literally any money. She breaks it down and everything. Turns out the problem is capitalism. Which is even more of an issue because by this point the mother who owns the big house they all live in is trying to sell it to afford an apartment in Korea so she can try to fuck more K-pop stars. It's all so fuckin' fun!

Part of what makes this all work is the mangaka, Akiko Higashimura, is herself a barely-functional hyper-obsessive nerd. There's one author's note where she talks about doing research on K-pop to more accurately write the mother character who wants to fuck da K-pop stars, and then she's like oops now I accidentally want to fuck da K-pop stars and oops I accidentally bought a ticket to Korea and oops I accidentally bought ten posters and artbooks of the K-pop boy I like. She whips. Here is a documentary where Naoki Urasawa visits her studio, she's so goddamn charming.
---
What Are the Sickos Reading?
Literally just this tweet over and over